Do you often find yourself going to bed to rest, only to wake up the next morning with a sore or stiff neck? One thing is for sure. Trying to sleep while going through a bout of neck pain is very difficult. In order to successfully deal with this situation, finding a pillow for reducing neck pain is important. Aside from making sure that you get a good night's rest, choosing the best pillow can also help you recover, treating your problems related to back and neck pain. There are a lot of pillows that are available on the market these days. Before choosing one for yourself, it is highly recommended you take some factors into consideration.
How to Reduce Neck Pain?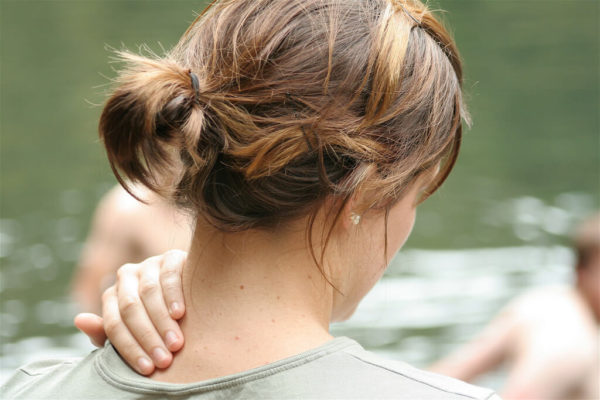 Why Not Traditional Pillows?
The traditional pillows that we use may be fine when they are still new. However, as time passes, they eventually lose their shape and firmness and stop providing the proper support to your neck. For individuals who have a pain-free and healthy neck, using a therapeutic pillow which is also used to treat neck pain can help prevent neck issues from happening in the first place.
For these reasons, it is very important to completely understand the reason why there is a need to invest in the right pillow for neck support. These types of pillows are designed to give you much needed support, without compromising comfort.
These days, there are a lot of orthopedic pillows that can help treat neck pain. Each of these available options also claims to be the best at what they do. However, reality dictates that the needs of one person may be different from those of another. Therefore, when shopping for a pillow to deal with neck pain, it is very important to take into consideration certain aspects first.
Getting Rid of Neck Pain
Neck pain is often caused by several factors, including sleeping in the wrong position, or perhaps using the wrong mattress or pillow. Traditional pillows are not helpful because they are either too thin or too thick, and they may even be causing your neck pain. Additionally, neck pain may also be a result of neck subluxation which is caused by joint damage in the neck area, often caused by different things, including bad posture or accidents.
Regardless of the type of neck pain that you may be experiencing, it is very important that you do not cause further damage to your neck while sleeping. The solution to this problem is to choose a pillow which will support and cradle your neck. Keep in mind that traditional pillows may only aggravate the problem as they can put pressure on your neck.
Neck Pain Reducing Pillow
As mentioned, one pillow may work great for one person, while it may not work at all for another. There are several options that are currently available on the market these days. Be sure that you are aware of the advantages and disadvantages of each option.
Cervical Traction Neck Pillow
These types of pillows are perfect for conditions that are more serious, including cervical radiculopathy and rheumatoid arthritis. These options are great because they offer full cervical support along with a unique neck roll. They also offer neck traction with a V-shape. A cervical traction neck pillow gently stretches your neck while you are sleeping. This is done to remove pressure on your neck's nerves. This can eliminate worries about waking up with the feeling of pins and needles in your neck. This type of pillow is highly recommended for side sleepers.
Linear Gravity Neck Support Pillow
What this pillow does is encourage the right posture of your neck and spine. For individuals who are searching for a pillow that can provide a solution to waking up with a stiff neck, the linear gravity neck support is the best option for you. This pillow comes in three sizes, small, medium and large, offering support to people of different sizes. This is perfect if you are used to a pillow that is soft and will allow you to sleep on your side first. It is like having two pillows in one.