People ask for, how to make yoga mat cleaner? In this post, I'll show Quick And Easy Yoga Mat Cleaning Spray making method.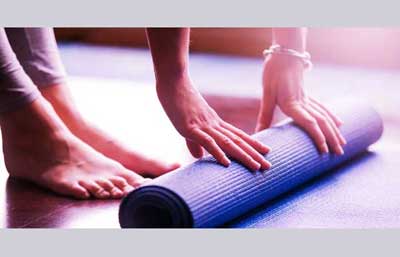 You may be wondering why we need to clean Yoga mat. When you are lying down or sitting on a yoga mat you don't even think about bacteria that can be transferred to yoga mat and your body also. In our general life our places are not bacteria free. But we can make the place bacteria-free. For this process, you need to clean the yoga mat. We will use yoga mat cleaner spray for cleaning. We can make the cleaning spray or buy it from the market. In another article, I talked about Best yoga mat cleaner spray. But today I'll show how to make a cleaner for yoga mat at home.
How to make yoga mat cleaner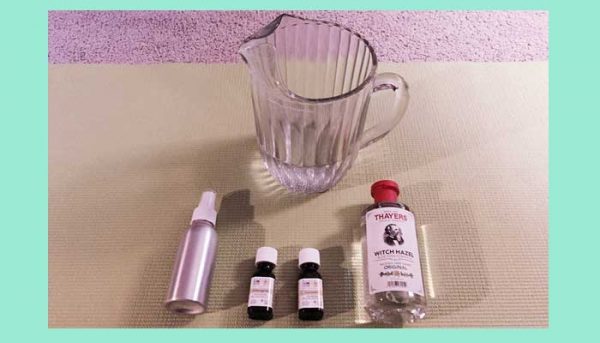 Estimate Cost : 10 USD
Time Needed : 10 minutes
I'll show some steps below on How To Make A Quick And Easy Yoga Mat Cleaning Spray. You need to follow the steps well for the spray. There you will need three Ingradians water, witch hazel, and essential oils with a spray bottle. You may also use Tea tree, eucalyptus, peppermint, and citrus oils. I here used lemongrass and lavender oils because they're my favorite.
Fill Water in the Bottle

Fill almost 75% of the bottle with water. If you run a yoga club you may need a large bottle. But if you do yoga at home, the small size of the bottle will be perfect for you.

Fill with Witch hazel the Rest

Fill the rest of the bottle with witch hazel. It will destroy the bacteria. If you don't have witch hazel you can use white vinegar. It will work some like witch hazel.

Add Essential Oils

Add essential oils as you like. I used nine to ten drops of each oil. You may use less or more as you want. If you want to make the scent light, add less drops of oil. If you want to make the scent strong add more essential oils. If you think that the scent became strong, but want to make it light, add more water.

Shake the Bottle

Shake the Bottle well to mix the materials. This is a very important step to make the spray.

Use yoga mat cleaner spray

Spray on the mat to clean it. Then wipe the mat with a dry cloth. Make sure it is dry before you use it.
Materials
Water
Witch hazel

Essential oils
This post is about How To Make A Quick And Easy Yoga Mat Cleaning Spray. Hope this post will help you to make a DIY cleaning spray at home. You should clean your yoga mat once a week. That's just my recommendation. If you want to know more, let us know by commenting below.