Confused about Pull Buoys?
Don't know which is the best pull buoy for swimming? Do you want to buy one? Looking for Pull buoy Review? We are here with all the pros and cons of several swim buoys brands.
Pull buoys are impressive equipment that helps in swim training. If you do really want to improve your swimming performance, then you must try this.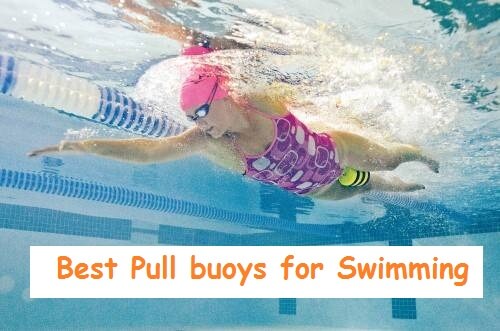 The Primary goal of aids is to eliminate kicking while swimming. And it will reduce your oxygen-consuming.
The most important thing for you is to find the best swimming pull buoy to maximize your training. There are little variety of pull buoys. So, we should focus on pull buoy sizes. It should be buoyant enough to pull your hips and legs to the surface.
So, what is the best swim buoy for you? check our pull buoy reviews to find the answer.
Let's start!!!
Best Pull Buoys Reviews
Image & Name
Rating
Benefits
CTA

Speedo Team Pull Buoy
(Best Swim Buoy)
4.9
* Chafe-free design
* Recommended by many swim clubs
* Durable
Check Price

FINIS Pull Buoy
(Best adult pull buoy)
4.75
* Available in adult and junior size
* Very good buoyancy
* Interesting color pattern
Check Price

TYR Pull Buoy
(Good for everyone)
4.6
* Good for larger people too
* Easily maintained
* Soft yet strong
Check price
Best swimming Pull Buoy
Speedo Team Pull Buoy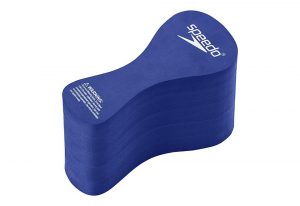 This is the exact PB that I have stuffed into my swim bag. I've been rocking out with it regularly over the past four years and it has never failed me.

Speedo pull buoy is a fantastic product, made by Speedo. It makes your swimming comfortable and productive. The ergonomic design fits well between your legs and preventing the buoy from slipping out.
This is very resistant to harmful things like excess chlorine and sun exposure. It develops your upper body strength. It's soft and made from durable EVA foam. Its guarantees of great buoyancy although if you have sensitive skin on your inner thighs.
Because of this, it is a good choice as the best open water swim buoy.

What Makes This Pull Buoy Stand Out
Chafe-free design
Recommended by many swim clubs
Durable
MODEL & ACCESSORY SPECS
Length: 9.5"
Width: 4.3"
Height: 6.3″
The Speedo Mix-a-Lot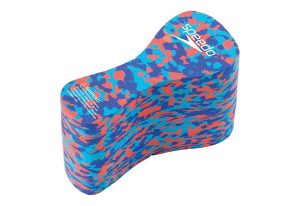 The Speedo Mix-a-Lot is like the same above Speedo pull buoy but is designed with some snazzier and color. Its multi-colored design loved by teenagers and adults. It is great to take in busy pools because it won't get lost in the mix or scoobied by another swimmer. Use it when you want to focus on stroke technique and bodily rotation. At the same time, this pull buoy will elevate your hips and legs in order to promote the proper positioning perfectly. It is an excellent swimmer buoy.

Special Features:
Two color options
Under 10 inches long
Asymmetrical for a variable fit.
MODEL & ACCESSORY SPECS
Length: 9.5"
Width: 4.3"
Height: 6.3"
FINIS Pull Buoy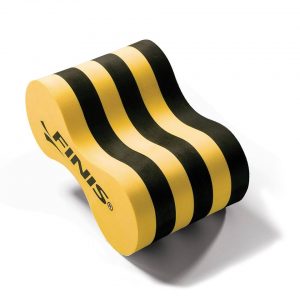 The Foam Buoy from FINIS comes next to Speedo. They have the characteristic yellow that Coors basically all of their products. The finis pull buoy constructed from nice chafe-free material. This pull buoy is particularly great for women and youth. The design of this top rated pull buoy is flawless and enables you to swim with proper technique.

The FINIS pull buoy is available in both a junior and an adult size. Junior pull buoy size is best suited for adults with really small legs or children under the age of twelve. It can be assured that whichever size you choose, you will get an excellent product.

What Makes This Pull Buoy Stand Out
Available in adult and junior size
Very good buoyancy
Interesting color pattern
MODEL & ACCESSORY SPECS
Length: 9
Width: 4", 2" at its narrowest
Height: 6"
TYR Pull Buoy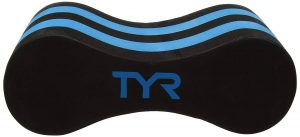 Similar to above, the TYR pull buoy is also a comfortable buoy for long term use which made of extra smoother foam, And It won't slip around. It is another top rated pull buoy by TYR. With its ergonomic shape, you will feel great while using it. This is the perfect swimming pool buoy for swimmers of all levels. Without wasting energy on legs, your arms get overall better training, you can swim greater distances. It can be maintained easily and has no smell that attracts mold. It is also the best open water swim buoy.

What Makes This Pull Buoy Stand Out
Good for larger people too
Easily maintained
Soft yet strong
MODEL & ACCESSORY SPECS
Length: 9.5"
Width: 4"
Height: 6"
Nike pull buoy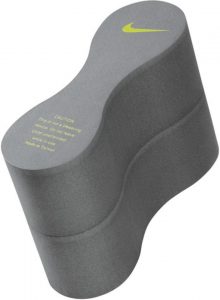 An unadorned pull buoy from a trusted brand, the Nike Swim is the most suitable choice for experienced athletes who don't require additional straps or handles. It comes on natural gray color with its logo.

The Nike Pull Buoy is designed to help you develop your upper body strength in the pool while you train. It is perfect t throw in a mesh bag for practice at any time. The design for males and females are not different.


What Makes This Pull Buoy Stand Out
Doesn't feel rough agains skin
The surface is easy to grip
Dries off quickly
SpoiledHippo Pull Buoy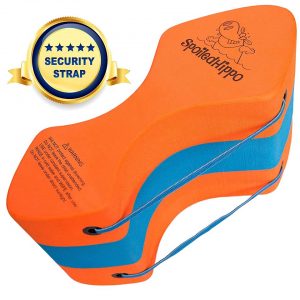 Although all pull buoys are seemed very similar, but the SpoiledHippo professional pull buoy training aid is something different. It is larger than other pull buoys. This buoy also has security straps on both sides that make sure to sit comfortably while swimming. The straps are adjustable for all body types and sizes.

It is very durable and dries up fast without any leftover smell. The manufacturer gives a lifetime warranty, claiming that you will be 100% satisfied.

What Makes This Pull Buoy Stand Out
Larger in size
Straps on the side
Easily maintained
MODEL & ACCESSORY SPECS
Length: 11.5"
Width: 5"
Height: 6"
New Wave Swim Buoy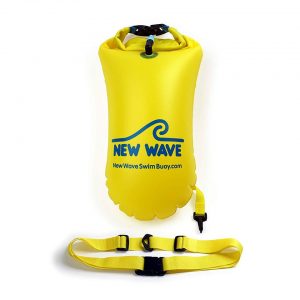 New wave swim buoy is lightweight, brightly colored, inflatable flotation device. You can store anything on a dry pouch on one side holds smaller items such as wallet and keys or other medium size items and clothing. It is excellent for open water swimmers. It is made with high-performance Nylon that coated with TPU. And the other feature is, TPU Nylon is recyclable.


What Makes This Buoy Stand Out
Visibility in open water
A safe place to Float and Rest
Storage for personal items
MODEL & ACCESSORY SPECS
Product Dimensions: 10 x 1 x 7.5 inches
Weight: 9.9 ounces
Arena freeflow pull buoy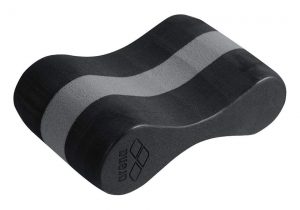 The Arena Freeflow pull buoy is made of 80% polyethylene and 20% polypropylene that helps to float with ease and long time. The material is lightweight foam which is PVC free. It has a great color combination and won't get damaged by sunlight. The Arena Freeflow Pullbuoy is also designed for optimum buoyancy and comfort.

What Makes This Pull Buoy Stand Out
Won't get damaged by sunlight
Good for beginners
Must be washed by hand
MODEL & ACCESSORY SPECS
Length: 8.9"
Width: 4.9"
Height: 3"
Aqua sphere pull buoy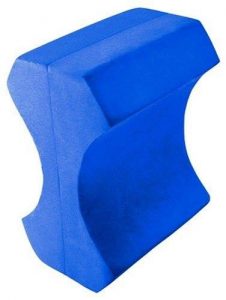 The Aqua Sphere pull buoy may not be the prettiest at look but it is best for a low cost training tool that helps to improve speed and core strength. This buoy is designed to fit comfortably between your legs. It maximizes upper body workout by immobilizing the legs


What Makes This Pull Buoy Stand Out
Great looking with solid color
Isolates the arms for improved power
Two-year warranty
MODEL & ACCESSORY SPECS
Length: 14"
Width: 12"
Height: 8"
Pull Buoy Best Practices / Tips
Place the wider end below you.
Don't use your pull buoy on your ankles.
Vary your pull work.
How To Choose the Best Pull Buoy – Buying Guide
We get confused when we buy a piece of new equipment. I think the most important thing is buoy must be on the right size and perfect shape. Here are some features you may be looking for.
Pull buoy Size
Buoys are produced for both children and adults. If you are getting for your children, a junior pull buoy will work perfectly.
So, It's very important to get the right size for you, because too small makes your feet sink and compress the quality of your training.
Material of Pull Buoy
Best swim pull buoys are made from foam. Modern pull buoys, different in design, are made from a different type of foam. Mostly from EVA foam which feels better on your thighs. It is more durable and resistant than others. Forget pain by using this while swimming.
Shape of pull Buoy
There are two shapes of pull buoys. One is narrower and the other is wider. But nowadays pull buoys are designed similar to number 8. you can use a wider shape to avoid loose problem while swimming.
How narrow the pull buoy is?
The most relative topic that closely connected to buoy size and shape is how narrow the buoy is to be. The right size is that you can hold easily with your legs. If the pull buoy is too narrow, you won't be able to apply right grip on it.
FAQ about Best Swimming Pull Buoys
Question: What is Pull Buoy?
Answer: A pull buoy is a special kind of swimming equipment designed to help your legs flot and eliminates the need for kicking while swimming. By this, you can focus on your swimming technique and build your upper body strength.
A pull buoy is a foam of buoyant piece that designed to have two wider ends for your thigh. It keeps your legs on the surface of the water without sinking.
Question: Why use pull buoy in the swim?
Answer: You can use a pull buoy as a part of your training. Since your body won't get tired as it normally would, you will get more swimming session. It helps you to move faster through the water. Pull buoy is also great to use to practice position and stroke.
More Buoys are important for pull buoy workouts.
What is more!
Swimming pull buoys are an efficient way to obtain muscle memory of proper alignment as well as to add variety to your workout, which will test your body's capabilities and eventually build strength.
Those are our opinion that pull buoys are great pieces of swimming equipment. Just be sure to get the best swimming pull buoy for you in terms of size and shape.